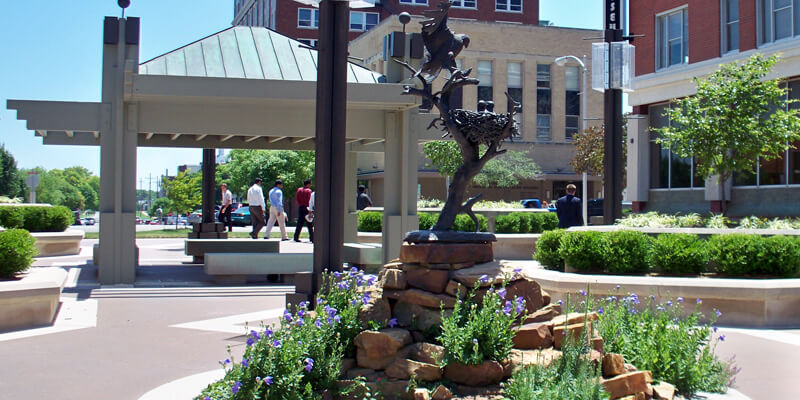 Business Relocation Resources
Listed are numbers, addresses and details you may need to get your business up and running quickly.
201 SW Keeler – 918.337.8086
The BDA facilitates the recruitment, retention and expansion of primary industry jobs, and new destination retail businesses for the Bartlesville Area.
Bartlesville Regional Chamber of Commerce
201 SW Keeler – 918.336.8708
Membership in the Chamber gives your business access to networking, promotional and educational opportunities.
401 S Johnstone – 918.338.4224
The City of Bartlesville outlines the steps for developing property in Bartlesville, provides links to the various application forms you may need and information on related services provided by the City.
Chris Wilson, BRTA Director
401 South Dewey Ave. Suite 812
Bartlesville, OK 74003
Office: 918-214-8501
Mobile: 918-766-4847
chris@brta-ok.org
6101 SE Nowata Rd, SteC100 – 918. 331.3400
Air
Tulsa International Airport (TUL)
Tulsa International Airport (TUL) is located only 45 minutes south of Bartlesville, on US Highway 75. Over 180 scheduled flights depart and arrive daily from the airport, with 82 non-stop flights to 15 major airports.
Bartlesville Municipal Airport (BVO)
Bartlesville Municipal Airport (BVO) is located on the west edge of the city, bordering Sunset Industrial Park and only 15 minutes from both the City of Bartlesville and Dewey. ConocoPhillips leases and operates the airport.
Highways
Quick Facts about Motor Freight:
Central location for major distribution centers
US Highways 60 (east/west) and 75 (north/south)
20 minutes to US 169
40 minutes to US I-44
Indirect access to I-40 & I-35
One-to-two day delivery time to major cities in West South Central Region
Rail
Short line carriers – South Kansas Oklahoma Line (SKOL) and Southeast Kansas Rail (SEKL) – maintain interchanges with Union Pacific; Burlington Northern, Atchison, Topeka and Santa Fe; Southern Pacific; Kansas City Southern; and Missouri and Northern Arkansas. SKOL is a Class II rail carrier, interchanging with most Class I rail carriers.
Ports & Waterways
Tulsa Port of Catoosa
One of the largest, most inland river-ports in the United States. Located at the head of navigation for the McClellan-Kerr Arkansas River Navigation System in Northeast Oklahoma, the Tulsa Port of Catoosa offers year-round, ice-free barge service with river flow levels controlled by the U.S. Army Corps of Engineers.
Bartlesville's labor force is relatively well-educated and can fulfill a wide range of jobs requiring skill and specialization.
Workforce
It draws upon a labor force of approximately 28,000 persons within Washington County. Over two-thirds of Washington County's employed work force lives within the County itself, while another 12% come from surrounding Tulsa and Osage Counties. Almost half of the work force residing in Washington County – or 8,877 workers – works outside of the county, with the majority of those out-commuters working in Tulsa County. A labor force study conducted for the Bartlesville Area by the Oklahoma Department of Commerce in 2009 identified the potential availability of workers among the current workforce, based on better working conditions.
Unemployment & Employment Trends
Bartlesville's unemployment rate has historically been lower than either the Tulsa Combined Statistical Area (CSA) or the state of Oklahoma. Employment in Washington County (Bartlesville Micropolitan Area) generally tracked the rest of the state and the Tulsa Metro. Yet, Washington County entered the recession two quarters later, and has since experienced some volatility in its recover. The initial recovery, though weaker, is forecast to accelerate. The employment of 0.5 percent in 2011 is forecast to rebound to 2.1 and 3.3 percent for 2012 and 2013 respectively. Population growth for the past decade was 4.1 percent. Looking forwards, Washington County employment growth should continue very much like the Tulsa Metro and the rest of the state.